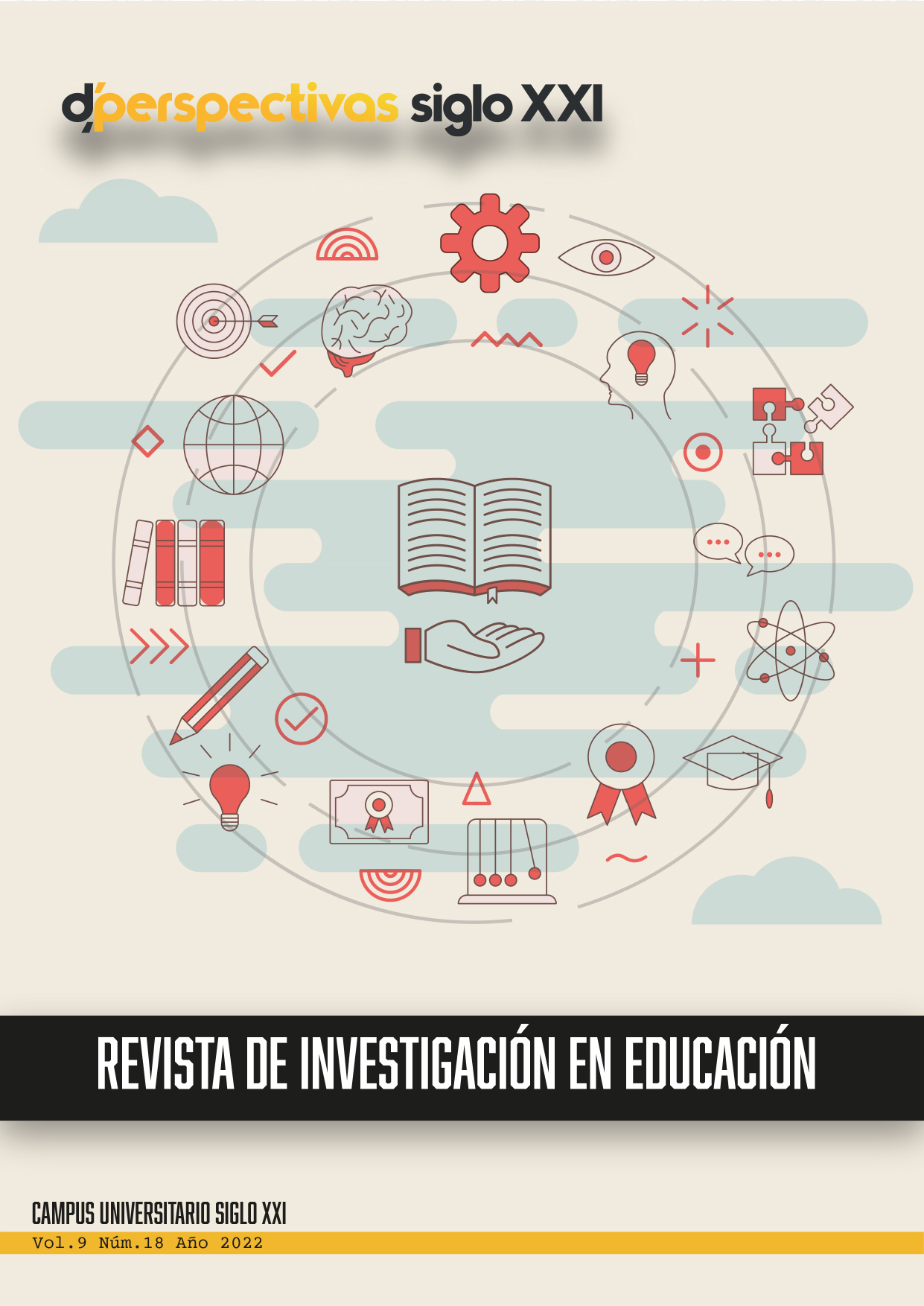 PDF
28/09/2022
DOI: http://doi.org/10.53436/P4A3D1M7
D'Perspectivas Siglo XXI
Vol. 9, Núm. 18, Year 2022
Presentation
The current number includes works that address a wide spectrum of elements related to education, from curricular, technological and psychological components to marketing.
-------------------------------- Research articles --------------------------------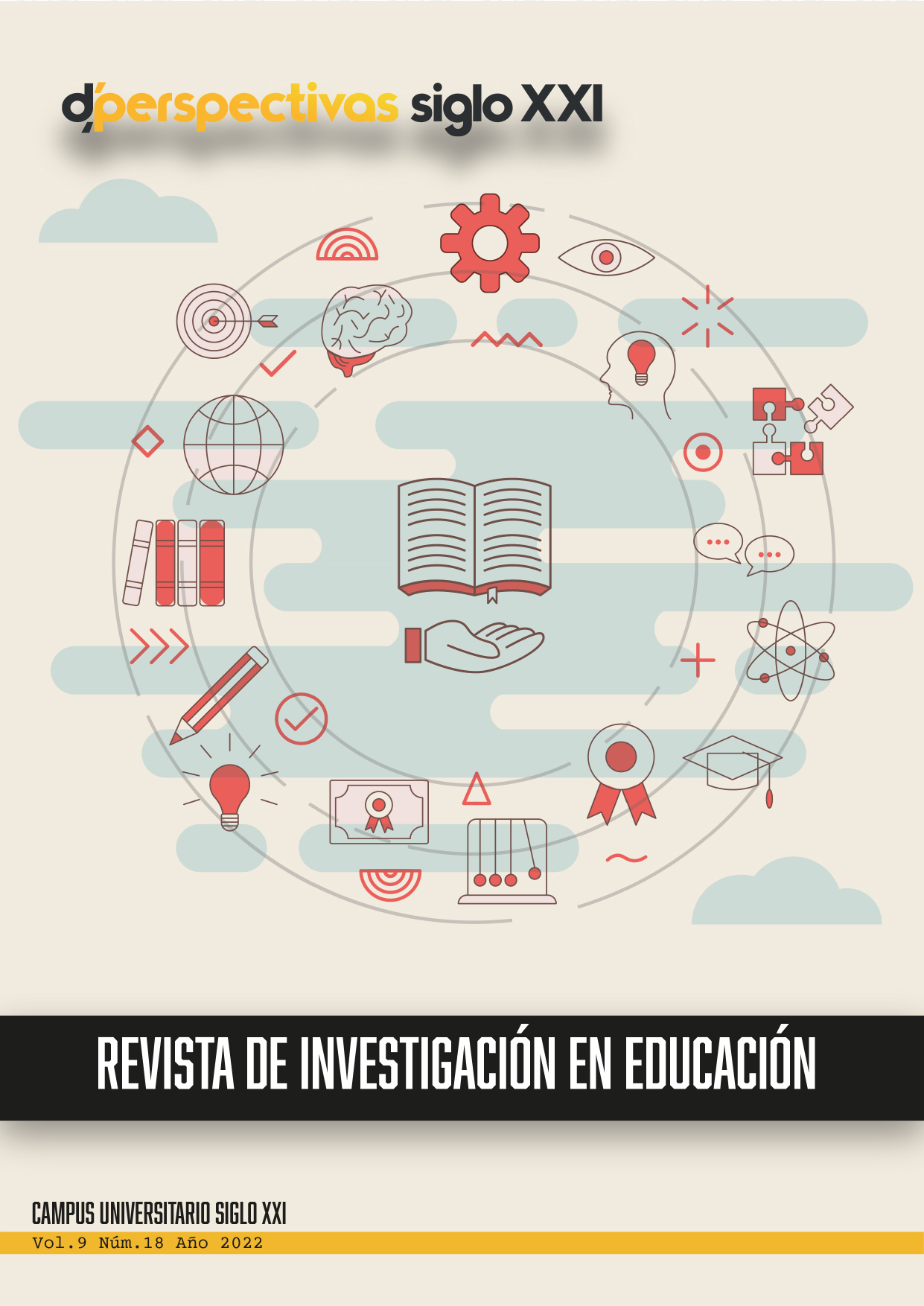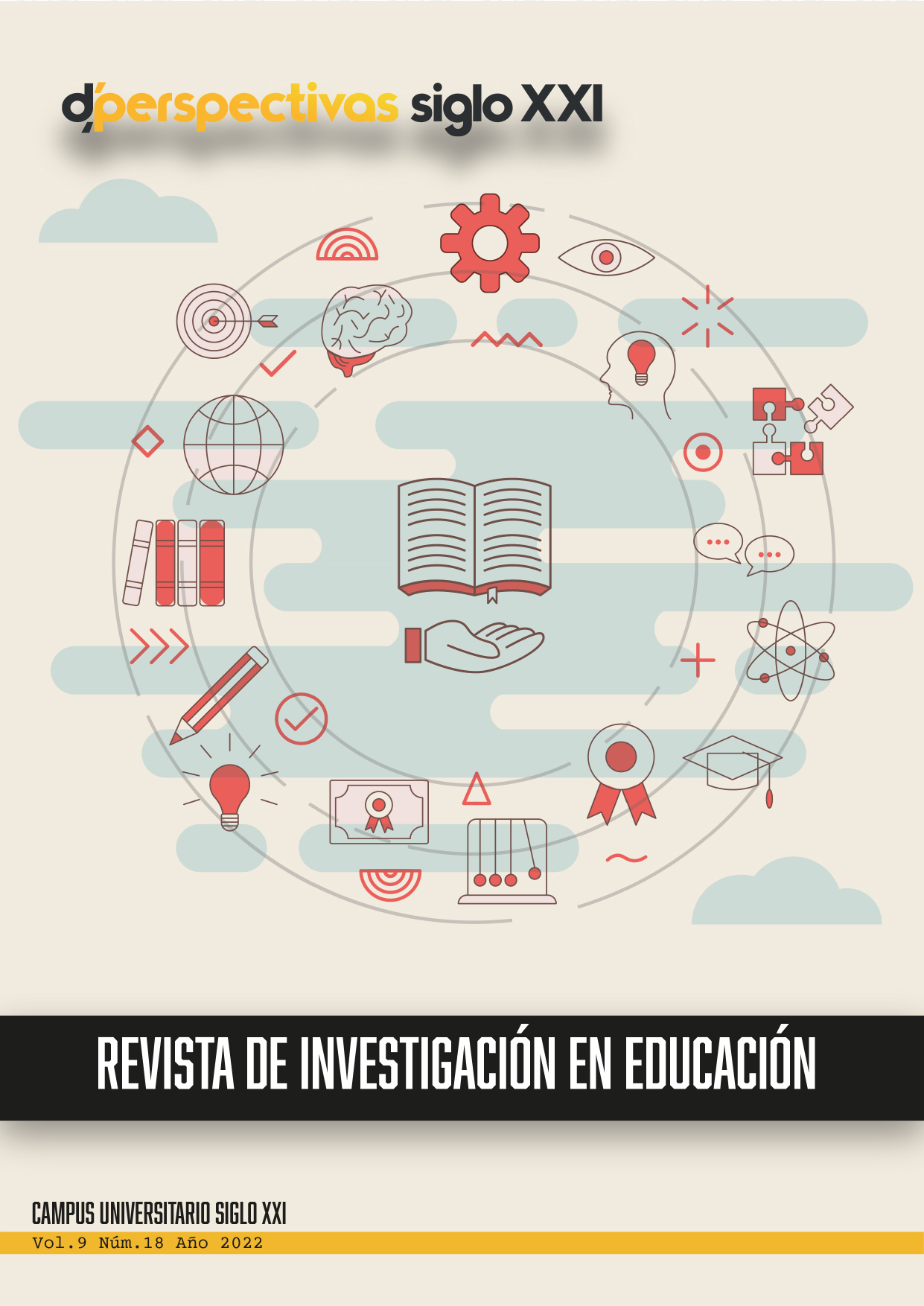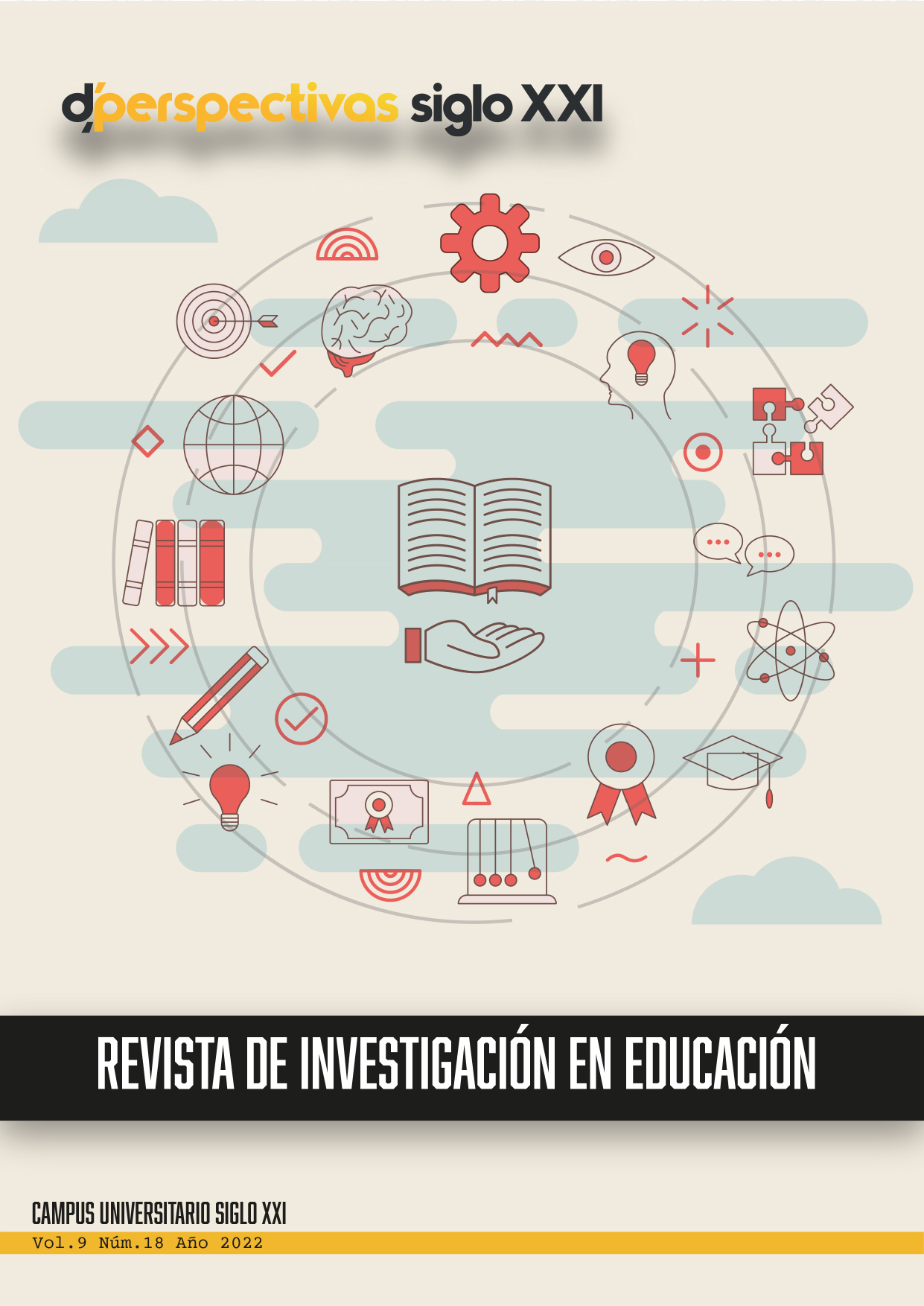 Entry profile of the student of the Degree in Gerontology
María del Carmen García Reyes, Esmeralda De Jesús Rojas, Luisa Stefania Zamora Fonseca, Azucena Paola González González y Pablo Jiménez Martínez
DOI: http://doi.org/10.53436/D1M7P4A3
The challenge that higher education currently presents is to influence the academic problems that are mainly developed in the first year of the degree, derived from the fact that this cycle is characterized by failure, school backwardness, desertion and low terminal efficiency. These processes are triggered or influenced by…
----------------------------------------------- Essays -----------------------------------------------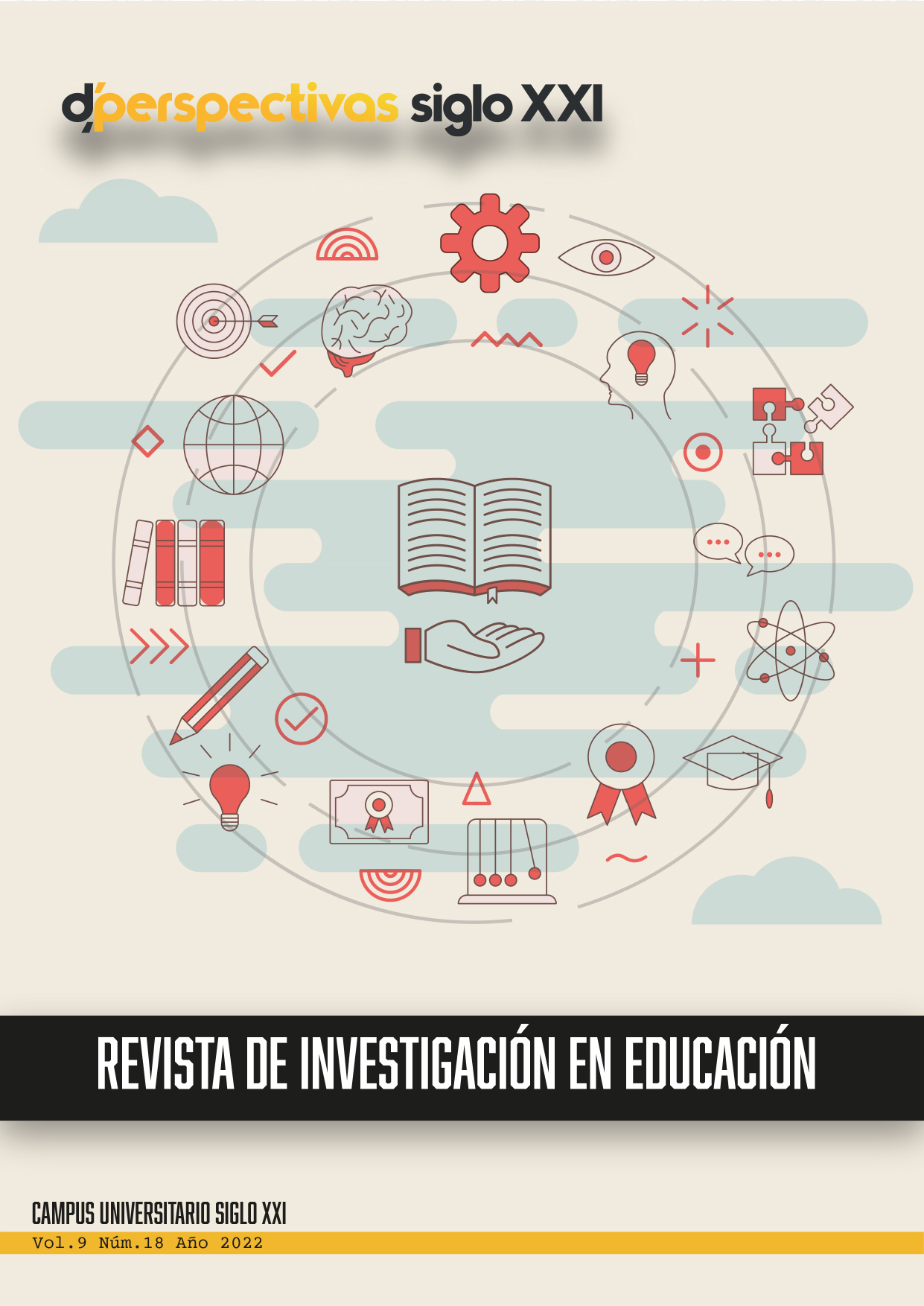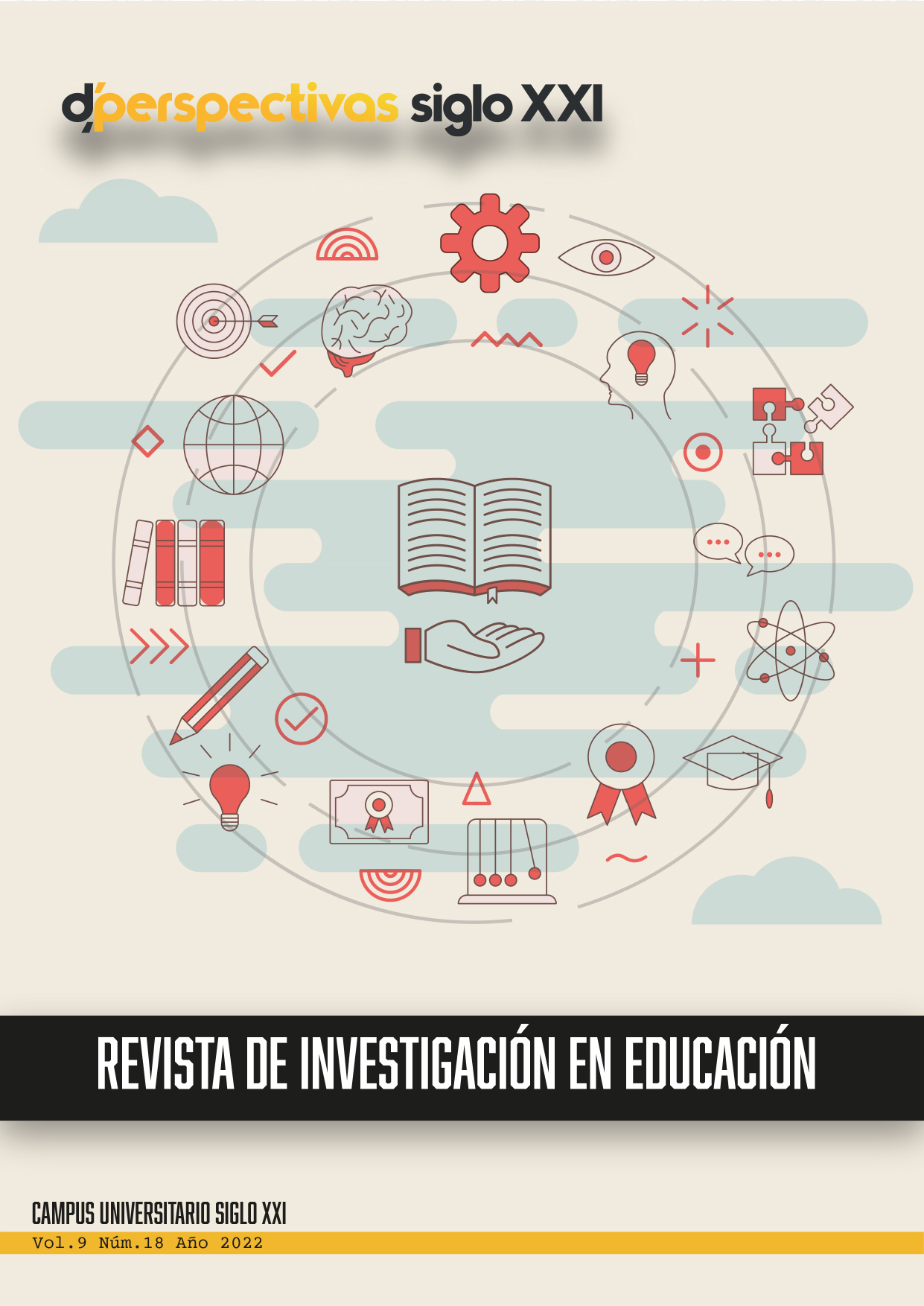 D'Perspectivas Siglo XXI, volumen 9, number 18, DOI: http://doi.org/10.53436/P4A3D1M7 is a biannual publication, edited by Campus Universitario Siglo XXI, S.C.
Calzada de Barbabosa No. 150, San Antonio Buenavista, Zinacantepec. C.P. 51350, Tel.: 722-218-3084, www.cusxxi.edu.mx, dperspectivas@cus21.edu.mx.
Responsible editor: Eduardo Pérez Archundia.
Copyright to the exclusive use No. 04-2019-081217434700-203,
ISSN (digital): 2448-6566.
Both issued by the Dirección de Reservas de Derechos del Instituto Nacional del Derecho de Autor.
Responsible for the last upgrade of this number: Sonia Yadira Águila Camacho.
Editing done by the Departamento Editorial de Campus Universitario Siglo XXI. This issue was complete on September 26, 2022.
It is aimed at the academic community interested in studying educational issues with diverse approaches.
The opinions expressed by the authors do not necessarily reflect the position of the journal. The reproduction and use of the materials is authorized making use of the source.