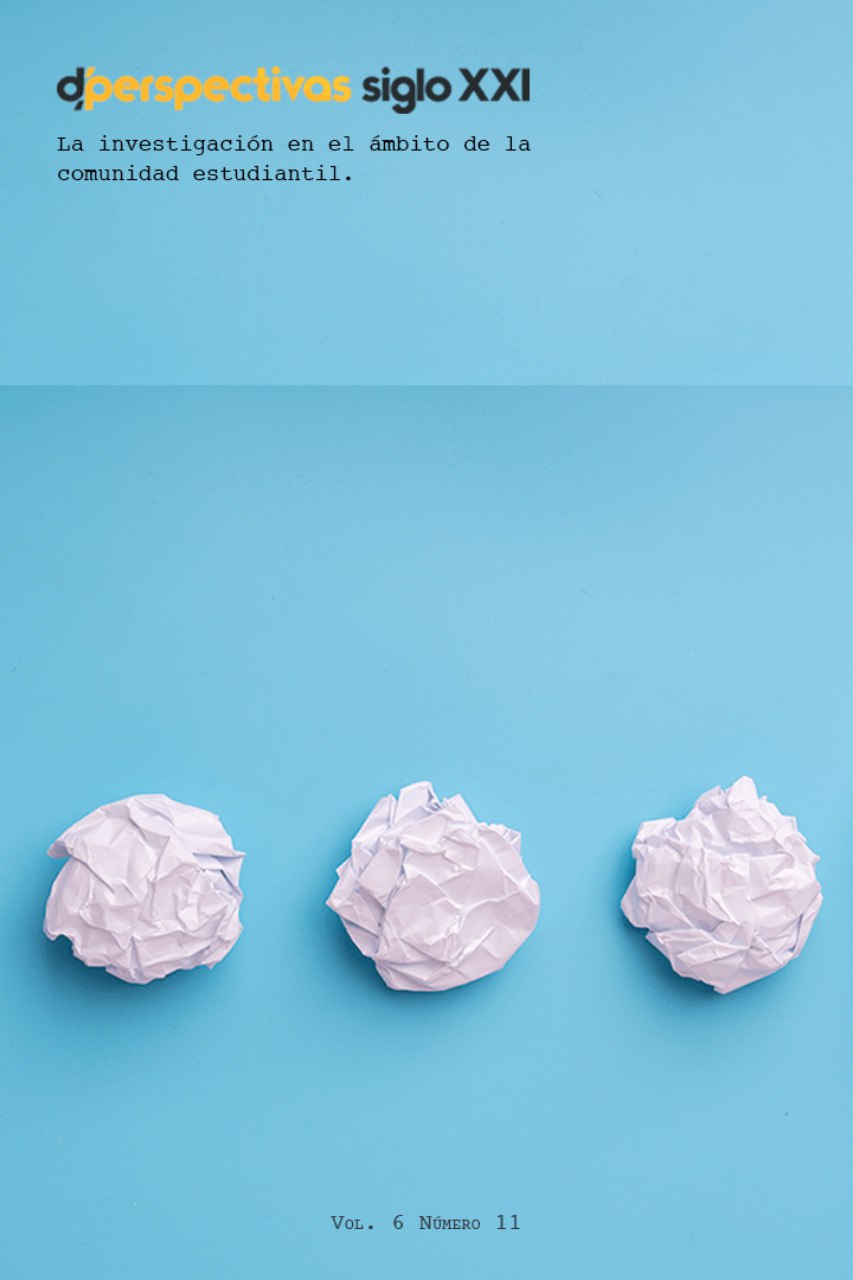 PDF
22/02/2019
DOI: http://doi.org/10.53436/Y1LiuX47
D'Perspectivas Siglo XXI
Vol. 6, Num. 11, Year 2019
Presentation
In this number of the magazine D'Perspectivas we have writings that can be group in two discursive lines that, at the end of the path, are crossed among them: interpersonal relationships in the academic comunities and formation of the being in the scholar centers.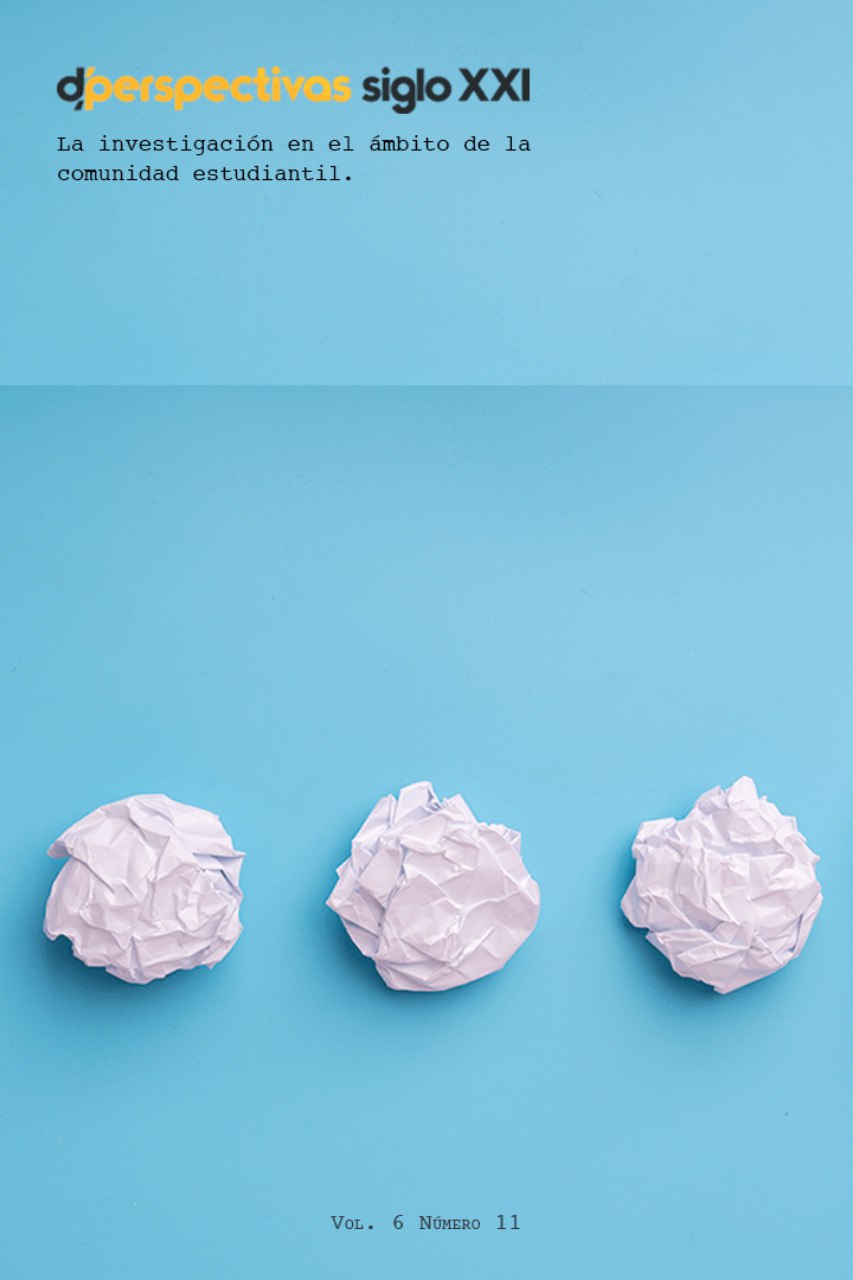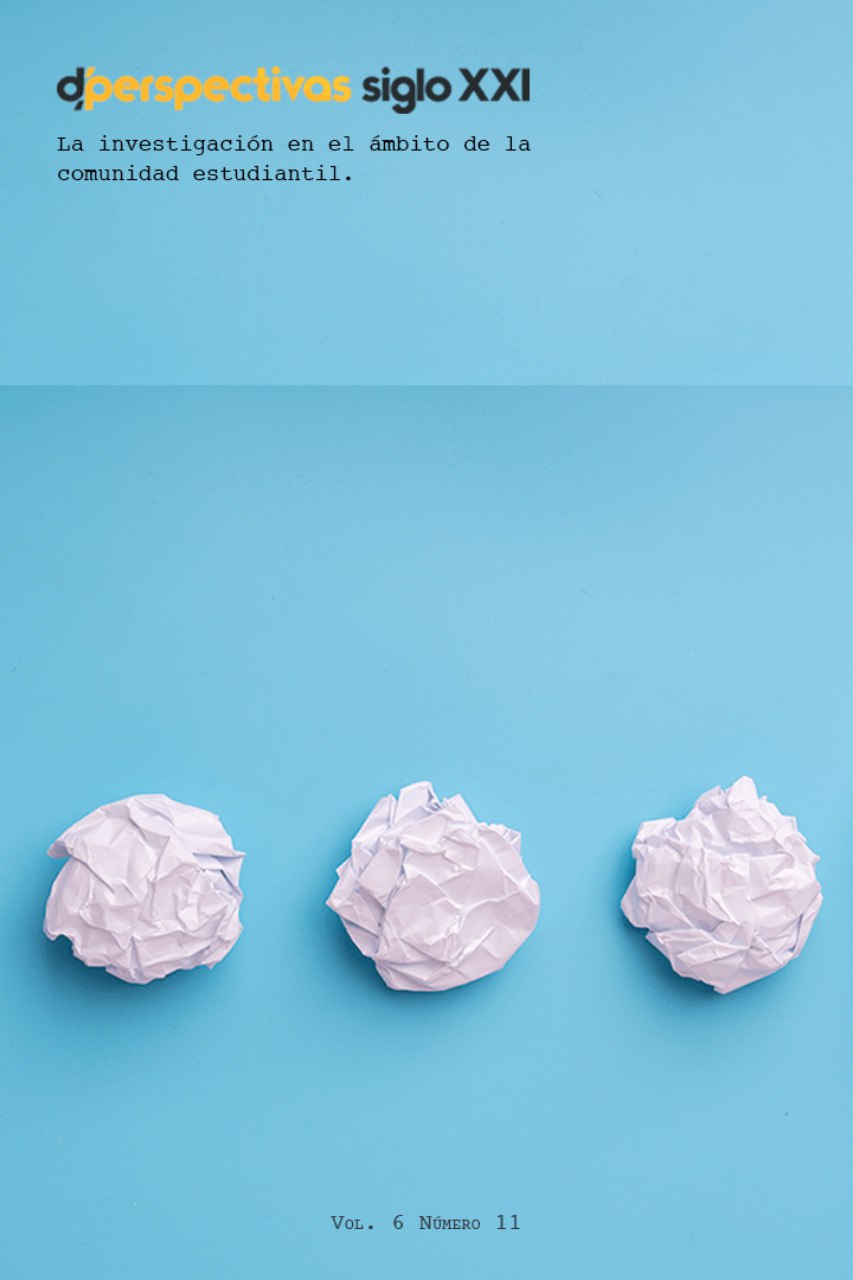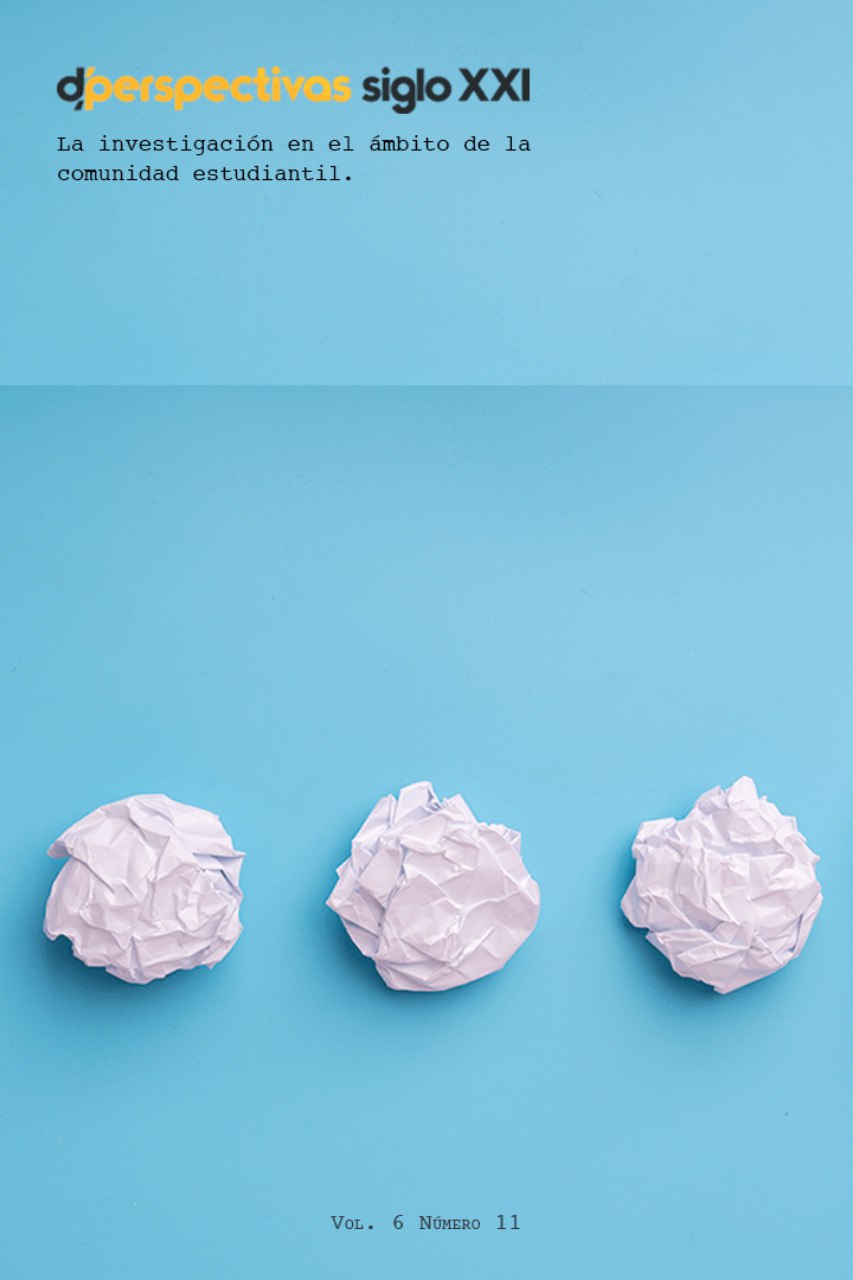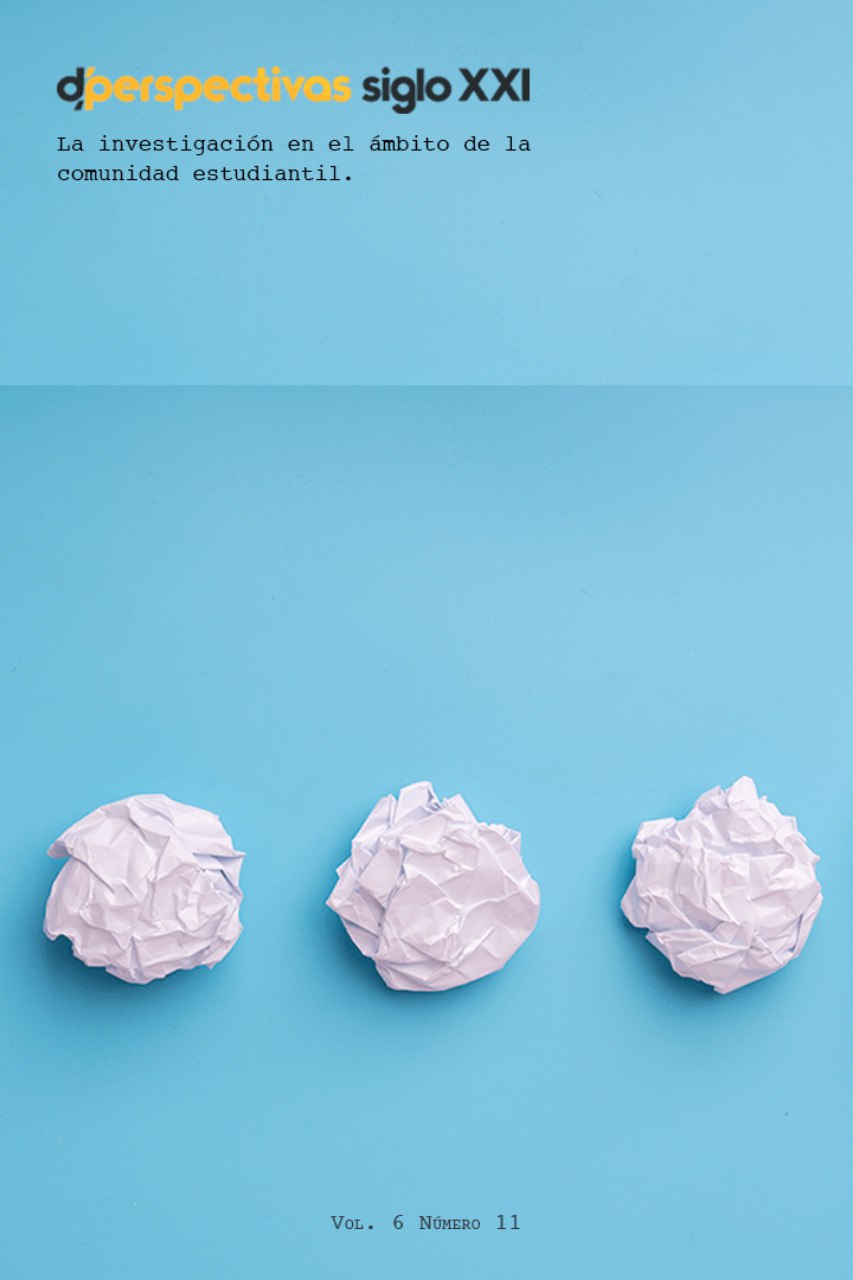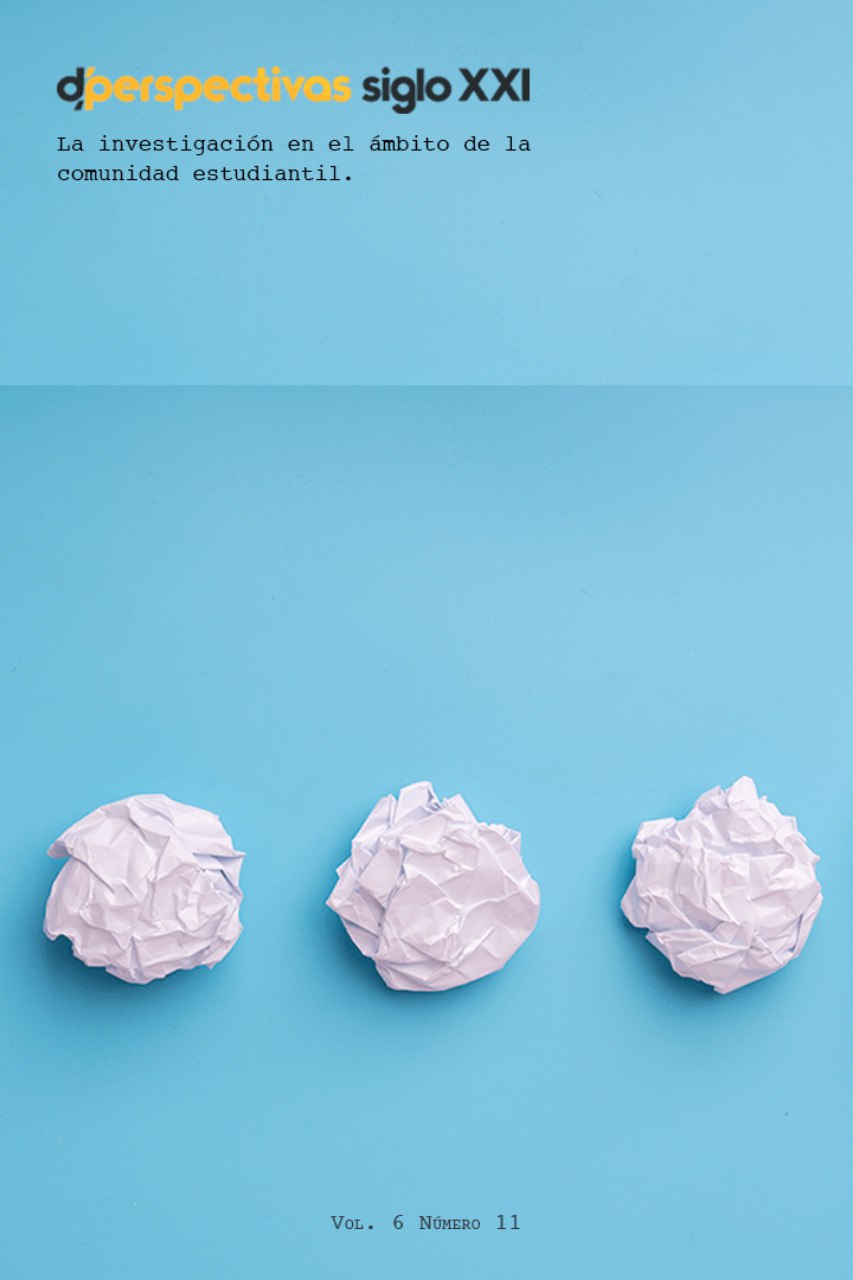 D'Perspectivas Siglo XXI, Vol. 6, número 11, es una publicación semestral, editada por Campus Universitario Siglo XXI, S.C.
5 de Mayo No. 304 Centro Loreto, Zacatecas C.P. 98830 Tel. (722) 2183084 www.cusxxi.edu.mx, dperspectivas@cus21.mx
Editor responsable: Eduardo Pérez Archundia.
Reserva de derechos al uso exclusivo: No.04-2019-081217434700-203
ISSN (electrónico): 2448-6566
Ambos expedidos por la Dirección de Reservas de Derechos del Instituto Nacional del Derecho de Autor.
Responsable de la última actualización de este número: Sonia Yadira Águila Camacho.
Edición realizada por el Departamento de Editorial de Campus Universitario Siglo XXI. Calzada de Barbabosa No. 150, San Antonio Buenavista, Zinacantepec. C.P. 51350. Tel. (722) 3187228.
Este número se terminó de editar el 22 de Febrero de 2019.
Las opiniones expresadas por los autores no necesariamente reflejan la postura de la revista. Se autoriza la reproducción y/o utilización de los materiales haciendo mención de la fuente.